Massachusetts Child Custody Lawyers
Helping Clients Win Parenting Time, Custody, & Visitation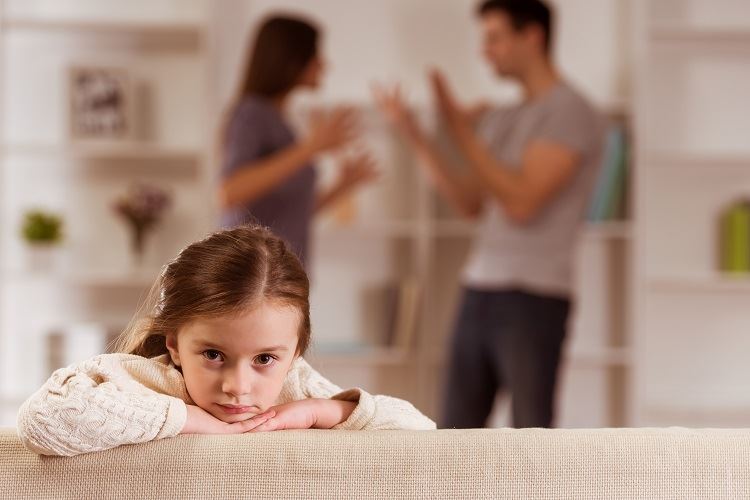 Lynch & Owens is composed of South Shore's premier divorce and family law attorneys who are dedicated to providing Massachusetts residents with the best representation in child custody matters.
Our Massachusetts child custody lawyers concentrate on the following services:
Developing and conceptualizing comprehensive Parenting Plans.
Litigation of child custody matters including legal and physical custody, primary versus shared physical custody, abuse and neglect, parental alienation, parental fitness and substance abuse, and removal cases.
Modification of existing custody orders, judgments and Parenting Plans.
Contempt representation in actions to enforce custody orders and judgments.
How to File for Custody in MA
Under the Massachusetts divorce statute, shared legal custody is defined as the "continued mutual responsibility and involvement by both parents in major decisions regarding the child's welfare including matters of education, medical care and emotional, moral and religious development."
Further, the statute provides that in entering a temporary order in a divorce case, married parents shall have shared legal custody of a child unless the judge finds that it is not in the best interests of the children. In contrast, the Massachusetts statute affecting children of unmarried parents provides that a court shall only enter an order of shared legal custody if "the parents have successfully exercised joint responsibility for the child prior to the commencement of proceedings pursuant to this chapter and have the ability to communicate and plan with each other concerning the child's best interests."
How to Prove a Parent Unfit
When fighting for custody of a child, both parents can get heated. Sometimes things are said that are out of bounds. In the case of being accused of fitness, the court will take these claims very seriously. An unfit parent is seen as someone who cannot provide for or protect the child. That said, if a parent proves to be unfit, then their parental rights may be stripped in some fashion.
To help a judge determine this, he or she may pursue the following questions:
Has there been a history of drug or alcohol abuse?
Has the parent been accused of domestic violence?
Can the parent provide a safe living environment?
Has the parent shown the willingness to be actively involved in the child's life?
Does the parent have a mental disability that prevents them from providing or caring for the child?
If necessary, a judge will order an evaluator to visit the home and monitor the events. Witnesses or close friends may also be interviewed for testimony.
What Is Legal Custody?
Massachusetts law is ambiguous regarding what rights are embodied in "legal custody." While the definition purports to guarantee the "continued mutual responsibility and involvement by both parents in major decisions regarding the child's welfare," it is unclear what this really means in practice.
Although many judges seem to associate legal custody with the right to access a child's medical and educational records, the statutory definition of legal custody, as well as other statutes, suggests an order of sole legal custody to one parent shall not prevent the other parent "shall not negate or impede the ability of the non-custodial parent to have access to the academic, medical, hospital or other health records of the child" unless there is a specific threat to the child's best interests.
First Amendment Issues
In the context of a child's religious upbringing, legal custody is often overshadowed by first amendment issues.
In the medical context, legal custody is easily confused with issues relating to a minor's capacity to consent to medical treatment, and confidentiality issues, such as the confidentiality of a child's communications with his or her therapist.
Educational issues are routinely dictated by physical custody, where the choice of a child's public schooling is typically driven by the location of the primary custodian's residence.
The Massachusetts appellate court cases focusing on legal custody have generally focused on defining when shared legal custody is inappropriate; namely, when parents demonstrate an inability to communicate regarding child-related issues. The cases tell us virtually nothing about what specific rights are embodied in legal custody.
The closest appellate courts have come is O'Connell v. Greenwood, in which the Appeals Court held:
As the father asserts for the first time here, there may be instances where one parent's actions do not violate specific components of an order for shared legal or physical custody and yet, in the aggregate, so fully and completely seek to exclude the other parent from the child's life that they violate the very premise on which the order is based. We do not resolve the issue because it was not raised in the trial court and it was not the theory on which the case was pleaded or tried.

Nevertheless, we make two observations.

First, a court order for parents to share custody with one another provides both of them with clear notice that they have "equal rights and responsibilities regarding major decisions" in the child's life. A parent whose actions flout this clear and unequivocal right is not immune from a court's equitable powers simply because each particular act is not among those listed in the custody order. Where one joint custodian has clearly undertaken a campaign to exclude the other from making major decisions in the child's life, a contempt judgment may conceivably be warranted.
About Physical Custody
The Massachusetts divorce statutedefines physical custody as follows:
"Sole physical custody", a child shall reside with and be under the supervision of one parent, subject to reasonable visitation by the other parent, unless the court determines that such visitation would not be in the best interest of the child.
"Shared physical custody", a child shall have periods of residing with and being under the supervision of each parent; provided, however, that physical custody shall be shared by the parents in such a way as to assure a child frequent and continued contact with both parents.
The Massachusetts Child Support Guidelines offer additional insight into "sole" or "primary" physical custody entails, where they provide "[t]hese Guidelines based upon the child(ren) having a primary residence with one parent and spending approximately one-third of the time with the other parent."
Unlike some states, there is no presumption in favor of shared physical custody in Massachusetts. For unmarried parents, the statute provides that a court shall only enter an order of shared physical custody if "the parents have successfully exercised joint responsibility for the child prior to the commencement of proceedings pursuant to this chapter and have the ability to communicate and plan with each other concerning the child's best interests."
How Is Custody Decided in Massachusetts Courts?
Probate and Family Court judges have broad discretion to fashion physical custody and parenting time orders on a case-by-case basis. Generally, the single biggest consideration in making orders relative to parenting time is the roles each parent played in the child's life prior to their separation. The parent who was the child's primary caregiver prior to the legal action is generally favored by the judge once the case commences; however, it is not unusual for judges to modify the parenting schedule in response to events in the parties' and/or children's lives.
If you spend a day watching self-represented individuals argue custody and visitation issues, a certain pattern emerges: one parent accuses the other of misbehaving around the children, only to have the accused parent deny and accuse the first parent of an equally serious misdeed. A judge's day is full of such ambiguous "he-said/she-said" scenarios. In a typical custody and visitation dispute that does not involve allegations of physical or sexual abuse, the attorney must break out of the "he-said/she-said" construct by developing and delivering clear, persuasive evidence of a parent's conduct to a judge.
Why You Need a Lawyer For Child Custody
A skilled Massachusetts child custody attorney understands the tools and techniques available for developing evidence, the specific legal standards that dictate custody cases, and the idiosyncratic "unspoken rules" that make a particular argument more or less likely to succeed when presented to a judge.
Meanwhile, in custody cases involving allegations of physical or sexual abuse against a parent, an attorney is essential to navigate the complex intersection between criminal proceedings, Department of Children and Families investigations, and the Probate and Family Court. Unlike financial issues, which can be preserved on paper and often revisited at a later date, issues relating to custody and visitation can be extremely time-sensitive. Knowing how and when to address immediate child-related issues and events is crucial. If a serious incident has occurred involving your child and the other parent, you may not have much time. Consult an attorney immediately.
How Does Coronavirus Impact Child Visitation?
We have an entire blog section dedicated to answering all your questions related to Coronavirus. Check it out here!
Call

(781) 253-2049

for a One-Hour Consultation
If you need legal representation in a child custody case, please call us at (781) 253-2049. A Massachusetts child custody attorney from our office will evaluate your claim during a one-hour consultation. We will help you navigate your legal issue with care, diligence and strong, cost-effective client service.Do not hesitate to call and get the help that you need.
Dedicated to Client Satisfaction
"The communication from Lynch & Owen's was top notch."

The communication from Lynch & Owen's was top notch.

- Johhny B.

"She was prompt with responses, experienced with future issues that were avoided because of her expertise. I feel more confident knowing I have her on my side."

Nicole was exactly what I needed during my divorce. She was prompt with responses, experienced with future issues that were ...

- Megan C.

"Her knowledge and experience, coupled with her no-nonsense approach to client protection and upholding the law, made a stressful and trying situation much easier to understand and navigate through."

I highly recommend Attorney Nicole Levy with Lynch and Owens. Her knowledge and experience, coupled with her no-nonsense ...

- Susan D.

"Amazing professional and to the point. She's also a wonderful person and easy to talk to"

Amazing professional and to the point. She's also a wonderful person and easy to talk to

- John