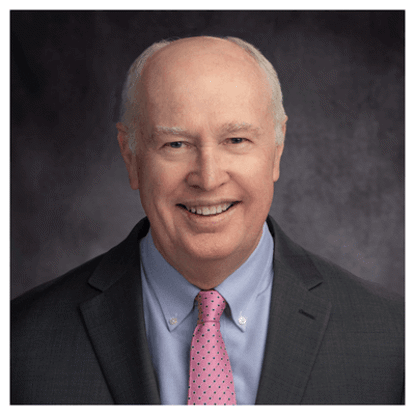 James M. Lynch Managing Partner
Bio
Managing Partner
Phone:

(781) 253-2049

Fax: 781-741-5050
Areas of Expertise
About Attorney Lynch
More than 40 years of practice has given James M. Lynch an impeccable reputation among legal professionals, along with the wisdom, instincts, and courtroom experience to navigate any family law or personal injury case on behalf of the clients of Lynch & Owens. Over four decades, he has built his career, brick by brick, through hundreds of trials, thousands of negotiated settlements, and years of sharp advocacy and client-driven service.
In-Depth & Hands-On Experience
Attorney Lynch's depth of knowledge, passion, and unrelenting work ethic have made him a fixture in courtrooms across southeastern Massachusetts, while earning Lynch & Owens a reputation for excellence. After putting himself through law school in the 1970's, Attorney Lynch spent eight years prosecuting criminal cases as a Suffolk County Assistant District Attorney in front of hundreds of juries. In the 1980's and 1990's, he spent 12 years as an insurance defense attorney and as a plaintiff's lawyer in personal injury cases for the acclaimed Brockton attorney, P.J. Piscitelli. Following Attorney Piscitelli's death, Attorney Lynch began his own law practice in 1991. For the last 20 years, he has represented family law and personal injury clients as the managing partner and senior lead attorney at Lynch & Owens.
40 years of courtroom experience has earned Attorney Lynch the respect of judges and attorneys at the top of the Massachusetts legal community. With this comes the confidence of a seasoned professional who understands that every case includes a moment when a client must choose: litigate or settle. In some cases, the client has time to carefully consider his or her options. In others, decisions must be made in a split-second, in open court and in the heat of the moment. Either way, clients rely on Attorney Lynch to identify fact patterns and legal questions that he has seen before, recognize the written and unwritten rules of litigation, and draw on a deep pool of tactics, tools, and strategies in the courtroom and at the negotiating table.
A Reputation for Winning Case Results
Attorney Lynch has built his reputation on high profile jury verdicts, winning settlement negotiations and positive family law outcomes for thousands of clients. However, success has not bred complacency. As one client recently put it, Attorney Lynch is the "most professional and hard-working lawyer I've ever known."
In 1995, he co-founded the firm that is known today as Lynch & Owens.
The son of a Boston Police officer, and one of seven children, Attorney Lynch grew up in Dorchester, Massachusetts. In 1983, he moved to Hingham, Massachusetts, where he still lives today.
Bar Admission
Massachusetts Supreme Judicial Court
U.S. District Court, Massachusetts
First Circuit Court of Appeals
Education
J.D. Suffolk University Law School
B.S. Boston College
View James "Jim" Lynch's South Shore Divorce Mediation Profile Here.
Blogs and Videos by James M. Lynch
Please
click here
to read all
legal blogs written by Attorney Lynch
. For a playlist of all
videos featuring Attorney Lynch
, please
click here.
Video