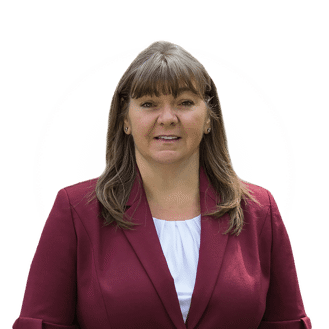 Massachusetts divorce lawyer Carmela M. Miraglia reviews Temporary Orders practice in the Massachusetts Probate and Family Court in Step 6 of the Lynch & Owens Divorce Series.
In this edition of the Lynch & Owens Divorce Series, I will discuss the process for, and importance of, Temporary Orders. So, you filed your Complaint for Divorce, now what? Typically, several months will pass before your case is resolved, but you need to know how you are going to live in the meantime. Certainly, if you have children, you need to know where they are going to live and who is going to make decisions regarding their welfare, health and education. What about child support? To address these pressing issues, your attorney will file Motions for Temporary Orders.
Table of Contents for this Blog
The Importance Temporary Orders in Divorce Cases
How Motions Can Affect a Divorce Case
Planning for Temporary Orders: Your Details Matter
The Importance Temporary Orders in Divorce Cases
Temporary Orders are so important in divorce proceedings that they deserve their own blog. Luckily, my colleague Nicole K. Levy has provided this service in her excellent full-length blog entitled, "Temporary Orders for Child Custody, Child Support and Alimony in Massachusetts Family Law Cases". As Attorney Levy explains:
The biggest moments in many divorce and family law cases occur at temporary order hearings. Temporary orders set the tone for the remainder of the case. Often, the temporary orders entered within the first six weeks of a case can dictate parenting time, child support, alimony and even elements of the division of marital assets for the remainder of a divorce or modification.
How Motions Can Affect a Divorce Case
Motion practice in a divorce may very well be one of the most critical steps in your divorce proceeding. Motions for Temporary Orders are initially brought during the early stages of a divorce action and typically result in orders which detail the "rules of engagement" until a final divorce judgment is reached. The reason this step is so critical is because a temporary support (child or spousal) or custody order will likely last the duration of your case, which could be more than a year, and perhaps even more importantly may have the effect of setting a precedent in the final resolution of your case.
Planning for Temporary Orders: Your Details Matter
As Attorney Levy notes in her blog, it is crucial for parties to visualize the Temporary Orders they seek in advance:
It can be crucial for clients to think about what their temporary orders should look like before they reach the court house steps. Clients in the early stages of a case are often intensely driven by short-term considerations. They tend to view the implications of parenting and financial issues through the lens of recent events, and fail to project the impact of temporary orders beyond the immediate future. Where temporary orders shape the judgment, however, parties must try to elevate their medium and long-term goals above short-term considerations.
Therapists, self-help gurus and professional athletes have long extolled the virtues of "visualization", a process by which individuals imagine goals including "losing weight, asking for a raise, quitting smoking or starting your own business."
Just as no two families are exactly alike, no two cases are exactly alike, either. It is crucial during motion practice that the utmost care be taken to detail the facts and circumstances that you want the judge assigned to your case to rely upon when making a temporary order. Although your order will be temporary, it will likely span many months, and so it has to be feasible for you, your estranged spouse, and your family. Simply put, your family will have to live with the Temporary Order that enters until your divorce is final, and it is often the case that the Temporary Order will act as the model for the final judgment. That said, even though the order is "temporary." it is exceptionally important that it is detailed, doable, and clear – because it may become more permanent. What appears as a short-term solution often morphs into the long-term reality – so think long-term when creating a plan with your attorney and ultimately when pleading and presenting your prayer to the court.
For additional installments of the Lynch & Owens Massachusetts Divorce Series, please visit the main series page.
About the Author: Carmela M. Miraglia is a Massachusetts divorce lawyer and Cape Cod family law attorney for Lynch & Owens, located in Hingham, Massachusetts and East Sandwich, Massachusetts. She is also a mediator for South Shore Divorce Mediation.
Schedule a consultation with Carmela M. Miraglia today at (781) 253-2049 or send her an email.