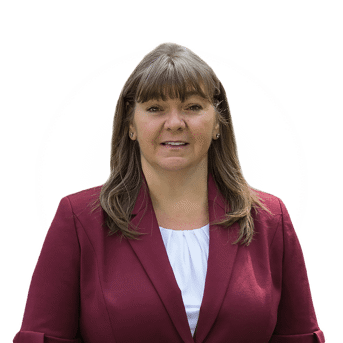 Massachusetts divorce lawyer Carmela M. Miraglia reviews the consultation between an attorney and new client.
In this edition of the Lynch & Owens Divorce Series, I will discuss the purpose and goals of the initial attorney-client consultation. Here, at Lynch & Owens, we offer a consultation to all potential clients. We offer consultations because we recognize the value of meeting face-to-face with potential clients, and we have have found that understanding a potential client's case requires about an hour time. The cost of a consultation is generally based on the attorney's standard hourly rate. If you would like a consultation, please contact us by phone or email.
Table of Contents for this Blog
You Tell Us: How Clients Control the Consult Process
Tell Us Your Story: Clients Should Expect to Answer Questions
What Should You Bring to Your Consultation?https://www.lynchowens.com/contact-us/
You Tell Us: How Clients Control the Consult Process
Most attorneys understand that if you are stepping into our office, you are looking to change something in your marriage or family – and you need help, not pressure. When we first meet with you, we know nothing about your situation. We rely completely on you, the potential client, to supply us with the facts, finances, incidents of concern, and circumstances that comprise the history of your marriage. From these facts, the attorneys begins to identify your potential options, which in turn helps you identify your wants and needs, legal or otherwise, under the circumstances. You must educate us, but it is up to the attorney to ask the right questions. Knowing what you should expect at one of our consults will better enable you to prepare for a productive meeting in the short hour of time.
Tell Us Your Story: Clients Should Expect to Answer Questions
First, expect to talk. Expect to answer very specific questions, and try to stay focused on what the attorney is asking you. Expect to ask questions and to have those questions answered, when possible. Expect to discuss your concerns, your needs, and your wants. Expect that at the end of your hour you will have a better idea of where you stand legally, and that you will leave our office better informed.
Expect some questions to be personal. We're not here to judge you, we're here to help you – marriages are very private and personal concerns, but divorces are not. We may want to know why your marriage ended or why you want a divorce. Have there been allegations of abuse or adultery? What are your assets? Do you feel someone is to "blame", or is the relationship simply over and now it's time to move on? The more we know about you and your specific situation, the better prepared we are to represent you whether it be in negotiations with your estranged spouse or before the court. All we ask is that you answer our questions freely. Everything you say in the consultation is completely confidential.
It is our job as attorneys to suggest strategies for reaching your legal goals, but you need to arm us with the information to do that job. We will focus on gathering relevant facts. Sometimes these facts will be favorable to you, and sometimes not – but they're all important and necessary. It is your job to tell us everything. Speak openly and with candor. Everything we discuss – the good, the bad, and the ugly – is protected by confidentiality, and when we represent you, by attorney-client privilege. Your "secrets" are safe with us. Forever.
In order to adequately and effectively advise you, it is paramount that we get to know you as a person. That means we must learn as much as possible about your legal and financial situation. During that first meeting, you will talk and the attorney will listen, probing into specific areas when needed. Then, armed with the facts, we can discuss the applicable law as it relates to your case, and we can develop strategies going forward to reach your goals and objectives.
What Should You Bring to Your Consultation?
To make the most out of your hour you should try to bring the following to your meeting:
A list of your most important questions and concerns
Any legal documents that you have in connection with any past or present legal actions between you and your spouse
Any agreements that already exist between you and your spouse
Information about your children and any concerns you have regarding their education, welfare or special needs
Copies of your most recent income tax returns (even better, the last 3 years)
Documents in connection with your assets, liabilities and income
So, are you ready for your consult?
For additional installments of the Lynch & Owens Massachusetts Divorce Series, please visit the main series page.
About the Author: Carmela M. Miraglia is a Massachusetts divorce lawyer and Cape Cod family law attorney for Lynch & Owens, located in Hingham, Massachusetts and East Sandwich, Massachusetts. She is also a mediator for South Shore Divorce Mediation.
Schedule a consultation with Carmela M. Miraglia today at (781) 253-2049 or send her an email.