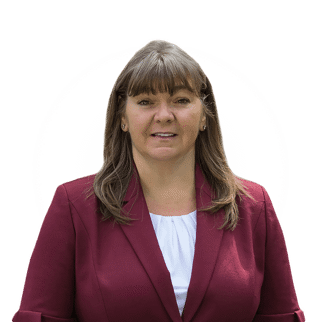 Massachusetts divorce lawyer Carmela M. Miraglia answers the question, "What is a Divorce?" in the Latest Edition of the L&O Divorce Series.
In this edition of the Lynch & Owens Divorce Series, I will review the basic terminology, concepts and processes that make up divorce in Massachusetts. What is a divorce? At first blush that may seem like a simple question and one might expect a simple answer. Upon closer inspection, the answer really isn't so simple. Divorce is a legal process that takes time and expertise to navigate through. Divorce requires court intervention and can be quite complex in scope and consequence. Although a party has the right to go "pro se" (represent themselves), due to the complexity it is advisable that you speak to an attorney who understands the rules and processes of matrimonial law.
Table of Contents for this Blog
Divorce In Not Just an Event, It's a Type of Lawsuit
Trials and Agreements: How Divorces End
What You Will Learn in the Divorce Series
Divorce In Not Just an Event, It's a Type of Lawsuit
Divorce, simply defined, is a court judgment that allows for the dissolution or legal ending of a marriage. In Massachusetts, the court requires a legal reason or "grounds" for the divorce (more on the available grounds in later posts). Although the facts surrounding each divorce are different, the basic building blocks for any divorce are generally made up of four basic ingredients: (1.) the division of marital assets, (2.) alimony, (3.) child custody and parenting time and (4.) child support. These issues must be addressed and reconciled before a divorce can legally become final. Please visit our Divorce & Family Law page, as well as the Lynch & Owens Blog, for a detailed exploration of each of these legal categories.
Trials and Agreements: How Divorces End
Most Massachusetts divorce cases are settled through a written contract called a Separation Agreement. Cases that do not settle are resolved through a trial before a judge of the Massachusetts Probate and Family Court. Whether resolved by agreement or judge, every divorce concludes with a "Judgment of Divorce" that articulates the specific rights and obligations of the former spouses regarding the division of marital property, alimony (if applicable) and child-related matters such as custody and child support.
What You Will Learn in the Divorce Series
The Lynch & Owens Massachusetts Divorce Series will review the basic steps that comprise getting divorced in Massachusetts, including: consulting with a divorce attorney, how a complaint for divorce is filed and served, how the divorce process proceeds through motions, discovery and negotiations, and finally the resolution of all issues through a settlement or trial.
For additional installments of the Lynch & Owens Massachusetts Divorce Series, please visit the main series page.
About the Author: Carmela M. Miraglia is a Massachusetts divorce lawyer and Cape Cod family law attorney for Lynch & Owens, located in Hingham, Massachusetts and East Sandwich, Massachusetts. She is also a mediator for South Shore Divorce Mediation.
Schedule a consultation with Carmela M. Miraglia today at (781) 253-2049 or send her an email.