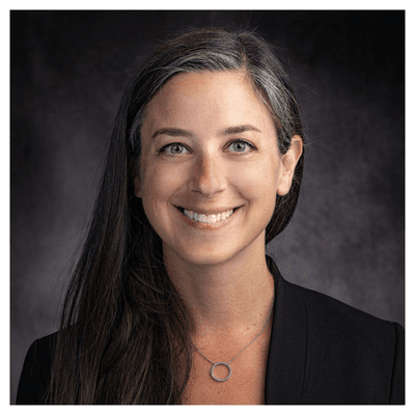 Nicole K. Levy Senior Associate Attorney
Bio
Senior Associate Attorney
Phone:

(781) 253-2049

Fax: 781-741-5050
Areas of Expertise
About Attorney Levy
Attorney Levy is a senior associate attorney, divorce mediator, mediation coach, and collaborative law attorney who brings a precise, client-focused approach to the law combining superior legal scholarship with commonsense solutions to address clients' legal concerns. In the courtroom, her depth of legal knowledge, as applied to the facts of each of her clients' cases, provides the backbone for the kind of poised, well-organized legal arguments that Probate and Family Court judges favor. Among her peers, Attorney Levy is known as a focused, strong-willed negotiator with an eye for detail and aptitude for deal-making. Attorney Levy is a statutory divorce mediator pursuant to MGL Ch. 233, § 23C and is a proud member of the Massachusetts Council on Family Mediation.
A Thought Leader in Massachusetts Family Law
Readers of the Lynch & Owens blog have grown familiar with Attorney Levy's encyclopedic knowledge of family law from the dozens of long-form blogs she published on subjects, including child custody, child support, alimony, asset division and the Department of Children and Families. Her richly detailed explorations of Massachusetts family law are among the most widely read publications available online in her subject areas. Indeed, Attorney Levy is regularly told by fellow attorneys that her blogs form the basis of a successful argument used in court.
Attorney Levy's reliable excellence is the result of hard-earned experience in the field. Before becoming an attorney, she spent several years as a legal advocate assisting victims of domestic violence in the Probate and Family Court and criminal courts across Massachusetts. She served as a prosecutor in the West Roxbury Division of the Boston Municipal Court under S.J.C. Rule 3:03, and as a Victim and Witness Advocate for the Worcester County District Attorney's Office, working in the Superior and Districts Courts.
Experience Across Multiple Fields
After her admission to the Massachusetts bar, she was an associate attorney for a civil litigation firm in Boston, representing insurance companies in contract and tort litigation, as well as under the consumer protection statute. Prior to joining Lynch & Owens, she was an associate attorney with Nasios & Associates with a primary focus on family law issues, including divorce, custody, child support and alimony, modification and contempt actions. She is also a volunteer conciliator for the Probate and Family Court, a member of the Massachusetts Bar Association, the Plymouth County Bar association, and is certified by the Commonwealth of Massachusetts to appear as appointed counsel in the Probate and Family Court.
Attorney Levy has a 10.0 rating at Avvo.com and was named a Super Lawyers Rising Star in 2019. She was recently named a 2020 Super Lawyers Selectee and Top Women Attorneys in Rising Stars in 2020.
Bar Admission
Massachusetts Supreme Judicial Court
U.S. District Court, Massachusetts
First Circuit Court of Appeals
Education
J.D. New England Law School
B.S. University of Rochester
Blogs and Videos by Nicole K. Levy
Please click here to read all legal blogs written by Attorney Levy. For a playlist of all videos featuring Attorney Levy, please click here.
Video