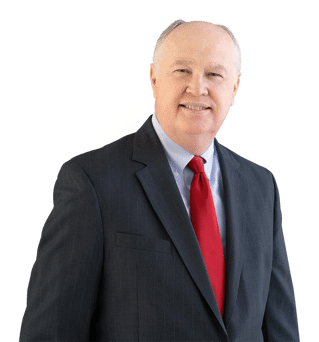 Monday's Deflategate Hearing in Federal District Court in New York before Judge Richard Berman could be the moment when Tom Brady learns whether he will be playing in the NFL season opener – or not. Legal analysts who claim to know how Judge Berman will rule, however, are just guessing.
As previously posted in Brady Federal Deflategate Appeal: A Lawyer's View, there are just not many cases at the federal level dealing with federal appeals from NFL disciplinary decisions. So reliance upon cases like the Steve Garvey decision, (which doesn't remotely resemble the Brady case in the issues presented, see The Steve Garvey Case is not Goodell's Silver Bullet in Brady Deflategate Appeal), can only take the NFL so far in its argument before Judge Berman. What this will come down to, from Tom Brady's perspective, is whether Judge Berman finds that there were errors in the actual process of the arbitration that were so offensive that he cannot allow Roger Goodell's arbitration decision to stand.
Notice of penalty and the partiality of Roger Goodell in the process are the most promising arguments for Brady. Notice of penalty requires an examination of what set of rules Goodell found had been violated, what the specified penalty was in that set of rules and prior instances where that penalty or any penalty have been applied. That is the strongest argument for Brady. The partiality argument seems not as strong, even though Goodell appears personally very heavily invested in the outcome. But the partiality argument goes to the inherent flaw in the Collective Bargaining Agreement (CBA) which allows the person who imposed the discipline (and make no mistake about Troy Vincent's involvement in the punishment phase, it was Goodell who approved the discipline) to also hear the appeal. An argument like the mishandling of the physical evidence by the NFL (See Did the NFL Destroy Key Deflategate Evidence), were it raised, might have also gone to the issue of Roger Goodell's impartiality.
But what happens if Judge Berman finds for Brady?
As the U.S. Supreme Court noted in Garvey, a federal judge can only vacate the arbitration decision; he cannot re-write it. Judge Berman could merely vacate the decision and issue an order that closes out further proceedings, which would be complete Brady victory were that decision to stand on appeal. Judge Berman could vacate the Goodell decision and send it back to Goodell for proceedings consistent with his written opinion. Or Judge Berman could vacate and appoint a neutral arbitrator to rehear the case in its entirety – a result that Brady would also view as a victory at this point.
While there are other possible outcomes, those are the three most likely outcomes – ifBrady wins this round.
About the Author: James M. Lynch is a Massachusetts divorce lawyer and Massachusetts family law attorney for Lynch & Owens, located in Hingham, Massachusetts.
Schedule a consultation with James M. Lynch today at

(781) 253-2049

or send him an email