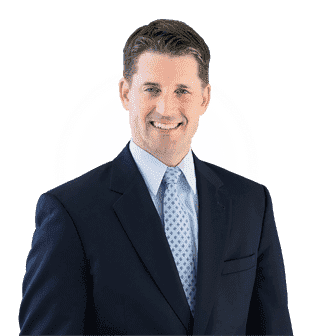 Massachusetts divorce lawyer Jason V. Owens discusses the rare times when a final division of assets may be modifiable after a Massachusetts divorce.
Is a final division of assets modifiable under Massachusetts divorce law? The ordinary rule is that the division of marital assets "survives" the Judgment of Divorce, meaning that the final division of assets cannot be modified following the entry of Judgment of Divorce. However, the Massachusetts property division statute provides that "at any time after a divorce … the court … may assign to either husband or wife all or any part of the estate of the other …" In other words, the Court can assign undivided marital property at any time, even after a divorce. This only applies to undivided property, however.
Once marital property has been divided – whether by agreement of the parties or a judgment following a trial – assets are not subject to re-division absent very special circumstances. There are several instances in which a post-divorce division of assets may come up, which include, among others: (1.) if the separation agreement or judgment of divorce excludes a division of assets for some reason, leaving property undivided and therefore subject to future division, (2.) if the agreement or judgment does not specifically divide property that is co-owned in both parties' names, such as real estate, the property may (or may not) be deemed "undivided" and thus subject to future division, or (3.) if the initial division of assets was the product of fraud by one or both parties.
In Cooper v. Cooper, 62 Mass. App. Ct. 130 (2004), the husband argued that the trial court's alimony award on modification was so excessive that it was analogous to a redistribution of marital assets. Husband certainly may have a point in Cooper (hence the remand back to the lower court for further trial), but it is important not to take his argument too literally: he was arguing that the alimony award was so high that it was as if the trial court was redistributing marital property; he was not arguing that the trial court literally redistribute previously divided property.
The mere fact that a divorce agreement or judgment does not specifically divide an asset is not, on its own, generally grounds for seeking to divide the assets later on. In Carpenter v. Carpenter, 73 Mass. App. Ct. 732, 740 (2009), the Appeals Court held that the real question was whether the asset had been considered by the parties and/or Court as part of the final division. Obviously, if an asset was intentionally concealed by one party, the chance that it could be subsequently be divided increases. However, fraud by a party ordinarily must be addressed through Rule 60, which includes a one-year time limit in most instances. The mix of facts and law involved in such cases quickly become complex, requiring the expertise of an experienced attorney.
About the Author: Jason V. Owens is a Massachusetts divorce lawyer and family law attorney for Lynch & Owens, located in Hingham, Massachusetts and East Sandwich, Massachusetts. He is also a mediator for South Shore Divorce Mediation.
Schedule a consultation with Jason V. Owens today at (781) 253-2049 or send him an email.