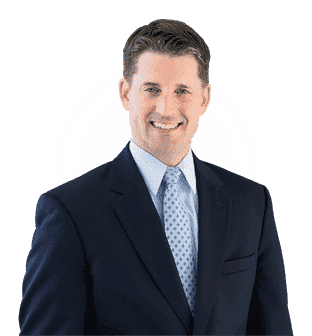 Massachusetts family law lawyer Jason V. Owens reviews the significant differences in availability of retroactive child support for married versus unmarried parents in Massachusetts.
Can a parent seek retroactive child support in Massachusetts back to the birth of a child? As is often the case, the answer is: it depends. If the case of married parents, the general rule is that a custodial parent may not seek retroactive child support for the period prior to filing his or her complaint for divorce. The rule is very different for unmarried parents, however.
Under Massachusetts law (M.G.L.A. c. 209C, § 9), a Court "shall … order past [child] support for the period from the birth of the child to the entry of the order" upon the filing of a complaint seeking child support by an unmarried parent. In plain terms, this means that an unmarried custodial parent can absolutely seek retroactive child support from the other parent extending back to the birth of a child, and the Court must ensure that at least some retroactive support is paid, although the precise amount of retroactive support remains in the discretion of the Judge.
Table of Contents for this Blog
2008 Case: Retro Support Allowed for Period Before Complaint Filed
An Usual Exception: when an Adult Child of Divorce Files an Action for Child Support
The Biggest Outlier: Santagate v. Tower
2008 Case: Retro Support Allowed for Period Before Complaint Filed
Unmarried parents can seek retroactive child support.
In LM v. RLR, 451 Mass. 682 (2008), the Supreme Judicial Court held that even if "one parent of a nonmarital child may forgo petitioning the court for an order of support under G.L. c. 209C, § 9, from the other parent, who undisputedly is a 'person charged with support' under § 1, [this] does not negate the status of the other parent as continually being a 'person charged with support.'" As the Court in LM noted, "[t]he nature and form of the "obligation" to support a child, and the timing of the imposition of such 'obligation,' has not been specifically addressed", but "[t]o limit enforcement of a child support obligation to only those taking the form of a preexisting legal order would have the potential of adversely affecting the financial stability of children and would discourage parents from attempting to resolve support issues amicably and without resort to court intervention, the latter of which can fast consume one's resources."
In distinguishing between marital and non-marital children, the LM decision offers several examples of how non-marital children are at a disadvantage compared to their product-of-marriage counterparts. The Court interpreted the differing statutory treatment of marital vs. non-marital children as the legislature's attempt to balance a playing field that otherwise favors marital children.
An Usual Exception: when an Adult Child of Divorce Files an Action for Child Support
In Boulter-Hedley v. Boulter (1999) identified another grounds for retroactive child support: when an adult child seeks child support directly from a parent. In Boulter-Hedley, the adult children of the divorced parents brought an action for retroactive child support against her father after she reaching emancipation. The Court allowed her claim, holding, "there is no statutory mandate that modification of support orders be given retroactive effect; the decision whether to give retroactive effect to such orders rests in the sound discretion of the judge".
The Biggest Outlier: Santagate v. Tower
Lastly, it should be mentioned that in very extreme circumstances, retroactive child support could be awarded even if the parties were married. In Santagate v. Tower, 64 Mass. App. Ct. 324 (2005), the Appeals Court held that a Mother could seek "restitution" for unpaid child support from her ex-husband 30 years after their divorce, despite the absence of any child support order during the intervening years, on the equitable theory that the husband's avoidance of child support constituted "unjust enrichment". The Santagate case featured very unique facts, however, and it is fair to say that it represents a major departure from the ordinary rule.
About the Author: Jason V. Owens is a Massachusetts divorce lawyer and family law attorney for Lynch & Owens, located in Hingham, Massachusetts and East Sandwich, Massachusetts. He is also a mediator for South Shore Divorce Mediation.
Schedule a consultation with Jason V. Owens today at (781) 253-2049 or send him an email.