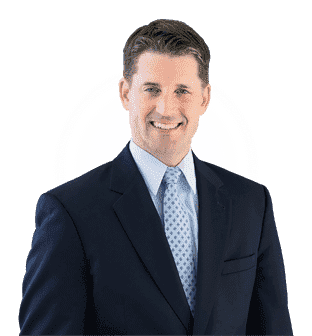 Massachusetts divorce lawyer Jason V. Owens considers what makes a High Net Worth Divorce client in a Massachusetts divorce.
We define high net worth divorce clients as individuals earning more than $500,000 per year, with a total net worth exceeding $5 million. Divorce for high net worth individuals poses significant challenges that are not found in typical middle class (or even "upper class") divorce cases, particularly when it comes to the division of marital assets and the calculation of income for child support and alimony purposes.
High net worth divorce cases routinely require attorneys to identify, analyze and divide high-value assets such as private equity holdings, closely held businesses, specialized equity compensation (stock options, restricted stock units, performance stock units), qualified and non-qualified investment portfolios, domestic and international real estate holdings, offshore financial assets, trademarks and royalties, complex trusts and expectancy interests, as well as high-value art and antique collections. This requires attorneys to coordinate with financial experts, private investigators, and expert witnesses who are familiar with these assets, many of which include unique or exotic features.
Determining income for support purposes also poses special challenges in high net worth divorce cases. Wealthy self-employed business owners often earn income through a complex combination of traditional salary (i.e. W-2 income), taxable business income (i.e. K-1 income), and annual portfolio growth in real estate and investment holdings. Wealthy real estate investors pose a separate set of challenges, where developers typically invest up-front capital costs (including real estate acquisition and renovation expenses) that may not result in profitable sales for many years following the initial investment. Meanwhile, calculating income for high-powered corporate executives can be complicated by deferred compensation schemes, profit-sharing, variable performance bonuses, and equity compensation such as stock options and RSUs.
Table of Contents for this Blog
A Forensic Approach to Wealth Division
A Team Approach to Complex Financial Litigation
Serving All of Massachusetts from our Hingham Office
A Forensic Approach to Wealth Division
Attorneys handling high net worth divorce cases rely on a wide range of tools, ranging from technology-based search and investigation, special expertise in taxation and wealth management, skill with electronic accounting techniques, and many of the same, fundamentally sound litigation practices that are required in every divorce. These challenges necessitate a cross-disciplinary approach that draws on a wide range of skills and expertise that often depart significantly from usual "divorce playbook" invoked by family law lawyers.
A Team Approach to Complex Financial Litigation
Each member of our litigation team brings his or her expertise to bear when we represent clients in high net worth divorce cases. We avoid the pitfalls and tunnel vision that arise out of the single-attorney approach to divorce litigation; we understand that no single lawyer understands every financial position, and that frequent review and collaboration between attorneys is essential to understanding and reacting to every contingency. Unlike larger firms, where clients find themselves double and triple-billed by associates and senior attorneys, our team maximizes cost and efficiency by coordinating and distributing work based on each attorney's areas of specialization and expertise. This boutique approach ensures that each client benefits from the strengths of each attorney — without the double and triple-billing that plagues large firms.
Serving All of Massachusetts from our Hingham Office
We recognize that high net worth divorces require unique legal skills that are not readily available in every part of Massachusetts. Accordingly, we serve wealthy clients throughout the state, including Plymouth and Norfolk counties, Cape Cod and Barnstable County, as well as Essex, Suffolk and Middlesex Counties in the metro-Boston area.
Try the Lynch & Owens Massachusetts Alimony Calculator
Think you have an alimony case in Massachusetts? Estimate the amount and duration of alimony in your case with the Lynch & Owens Massachusetts Alimony Calculator:

About the Author: Jason V. Owens is a Massachusetts divorce lawyer and family law attorney for Lynch & Owens, located in Hingham, Massachusetts and East Sandwich, Massachusetts. He is also a mediator for South Shore Divorce Mediation.
Schedule a consultation with Jason V. Owens today at (781) 253-2049 or send him an email.