Plymouth Divorce & Family Law Attorneys
Representing Families Across Massachusetts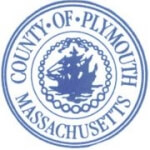 Lynch & Owens serves the communities of Plymouth County, including Hingham, Norwell, Duxbury, Hull, Scituate, Marshfield, Hanover, Plymouth, Pembroke and Kingston.
Our attorneys know the judges, staff, and attorneys working in and around the Plymouth Probate and Family Court, all of whom serve the residents of Plymouth County.
As of 2021, the judges presiding over family law cases for Plymouth County are:
Hon. Edward G. Boyle III, First Justice
Hon. Kevin R. Connelly, Associate Justice
Hon. Lisa A. Roberts, Associate Justice
Hon. Patrick W. Stanton, Associate Justice
Hon. Denis L. Meagher, Associate Justice (Seated in Plymouth)
Our attorneys specialize in the following:
Child custody and parenting time
Determining child support and alimony
Complex asset division
Negotiating separation agreements
High Net-Worth Divorce cases
Do you need a Plymouth divorce lawyer? Whether it's aggressive representation in a custody dispute or a complex financial case, call (781) 253-2049. Our attorneys will consult with you and evaluate your potential claim. We will help you navigate your legal issue with care, diligence, and strong, cost-effective client service.
Dedicated to Client Satisfaction
"The communication from Lynch & Owen's was top notch."

The communication from Lynch & Owen's was top notch.

- Johhny B.

"She was prompt with responses, experienced with future issues that were avoided because of her expertise. I feel more confident knowing I have her on my side."

Nicole was exactly what I needed during my divorce. She was prompt with responses, experienced with future issues that were ...

- Megan C.

"Her knowledge and experience, coupled with her no-nonsense approach to client protection and upholding the law, made a stressful and trying situation much easier to understand and navigate through."

I highly recommend Attorney Nicole Levy with Lynch and Owens. Her knowledge and experience, coupled with her no-nonsense ...

- Susan D.

"Amazing professional and to the point. She's also a wonderful person and easy to talk to"

Amazing professional and to the point. She's also a wonderful person and easy to talk to

- John