Click here for printer-friendly PDF format
How Basic Legal Arguments Can Help Non-Lawyers in Divorce Mediation
Mediator and Mediation Coach Kimberley Keyes reviews examines how non-lawyers can prepare legal arguments for divorce mediation.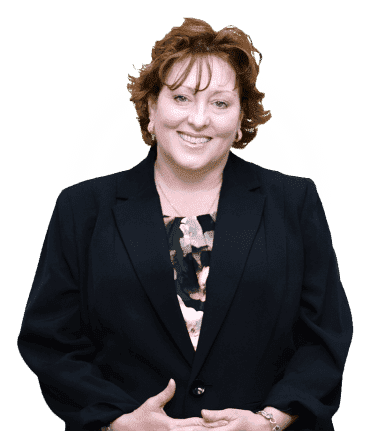 Mediation is among the few areas where non-lawyers are in a position to greatly improve their circumstances by making solid legal arguments to a neutral third party. Understanding the nuances of legal arguments can require years of study and practice. However, many individuals find that they can gain a basic handle of divorce mediation arguments in a few consulting sessions with a mediation coach. Although a mediation coach cannot transform a client into a divorce attorney, an overview of the law is extremely helpful during mediation sessions when you are negotiating directly with your spouse. Because the mediator is acting as a neutral third party during the mediation, he or she cannot offer legal advice to either spouse. To obtain legal advice for your mediation, you'll need to retain a mediation coach, who is an attorney that acts as an outside consultant, aiding his or her client with advice throughout the mediation process.
"Best Interests of the Child": Child Custody in Massachusetts
When it comes to custody of children during and after a divorce, the law places greater importance on the interests of the children involved than on the interests of the divorcing spouses. In assessing the fairness of child custody arrangements, parenting plans and the amount of child support to be paid, divorce courts in Massachusetts focus on the best interests of the child. Because this standard is the touchstone of a solid custody or child support agreement, spouses need to keep it at the center of their argument during a mediation session that includes child custody. Arguing that a certain custody arrangement is unfair to you probably won't get you very far. Instead, you will need to shift the focus of your argument to the child's best interests, and how the proposed custody arrangement would fail to serve those interests. Alternatively, in advocating for a particular custody arrangement or parenting plan, articulating how the child's best interests are served by that proposal is far more effective than simply saying it is fairer to you. In many instances, the debate over the best interests of the child comes down to "stability". The age old question is whether divorcing parents should seek to maintain stability and continuity for children by creating a parenting plan that minimizes disruption to the children's established routines – or does the separation of the parents justify significant interruptions to the children's routines to account for the new reality? Divorce attorneys learn early how to argue both sides of this divide. A parent seeking primary physical custody of children will often argue that he or she was the "primary caretaker" of the children, and that minimizing the disruption in the children's lives requires a parenting plan that focuses on giving the children one primary home, coupled with occasional visitation with the other parent. A parent seeking shared physical custody will often argue that the need to prevent prolonged separation from either parent requires a more balanced parenting schedule, and that the benefits of both parents' involvement outweighs the inconvenience and instability the children may experiencing bouncing between households.
Calculating Support with the Massachusetts Child Support Guidelines and Alimony Reform Act
Did you know that Massachusetts relies on formulas for child support and alimony that are based on the gross, pretax earnings of each spouse in a divorce? For child support, the Massachusetts Child Support Guidelines control. Determining the gross weekly pretax income is often as simple as looking at a W2 and dividing by 52. Armed with this info, as well as the average weekly costs of medical insurance and/or child care paid by you or your spouse is enough to generate a number from a Child Support Guidelines worksheet. Similarly, alimony is calculated based on gross weekly income. Using a Massachusetts alimony calculator, you can estimate alimony in your case based on you and your spouse's respective gross incomes. Determining a final alimony figure also requires a determination of a recipient's economic needs, but the calculator offers a strong baseline for starting the alimony discussion. Of course, child support and alimony involve complex questions that cannot be resolved with an online calculator, but for those involved in mediation, it often makes sense to start with the basics – like understanding how to use online calculators – before moving on to more advanced issues.
"Equitable" Distribution of Property: The Division of Marital Assets
Another basic legal argument that can help you during your divorce mediation sessions involves how marital property will be divided in the divorce. Massachusetts distributes marital property equitably (i.e., fairly), rather than equally. What is "equitable" is determined by a host of factors, set forth in M.G.L. Ch. 208, s. 34, that a court must consider in distributing the marital assets. These factors include:
The length of the marriage;
Conduct of the spouses during the marriage;
The health, age, station and occupation of the spouses;
The amounts and the sources of income of each spouse;
The employability of each spouse after the divorce; and
The financial liabilities and the needs of each spouse.
Additionally, a court may consider:
The contribution of each spouse toward the acquisition, preservation or appreciation in value of their respective estates; and
The contribution of each spouse as homemaker to the family unit.
Many Massachusetts attorneys believe that out of the factors above, the single most important factor is the length of the marriage. For long-term marriages over 15 years, most divorces result in an equal (50/50) division of all property. For shorter-term marriages of less than 7 years, a spouse who brought significantly more assets into the marriage may receive a larger share of the marital estate. For medium-term marriages between 8 and 14 years, the apportionment of assets is open for negotiation. The difference between what is "equitable" and what is "equal" is important to remember during a mediation session. If you got married with $10,000 in your checking account and your spouse brought $10 million into the marriage, then a court may find that it is not equitable for you to leave the marriage with $5 million. This is especially true if you were only married five years. Many attorneys believe that a good rule of thumb is that assets that were purchased or acquired during the marriage are likely to be divided equally, even after a relatively short marriage. Meanwhile, assets that were acquired by one spouse before the marriage – or after the spouses have separated – are more likely to be divided unequally or excluded from the division of assets altogether. It is unrealistic for a mediation participant to believe that he or she can learn the complexities of the law of marital division without months or years of intensive study. What mediation participants can learn quickly, however, is what areas of marital division are "up for debate" in their mediation. Mediation is ultimately a negotiation, and a strong negotiator understands which issues are "in play" and which are not. A mediation participant does not need to understand all of the nuances of Massachusetts law to understand which assets are subject to negotiation in the division versus those which are more clearly defined under the law.
How Mediation Coaches Help Participants Prepare for Mediation
A mediation participant with a strong basic knowledge of his or her legal rights and obligations is likely to outperform an uninformed participant. Why? Because success in divorce mediation is often measured by comparing the final mediated divorce agreement with the orders the spouses would have received if the matter was decided by a judge. Thus, measuring success in a mediation requires a general understanding of the law. While you will be presenting arguments during mediation, having a mediation coach to help you plan out your course of action and avoid costly pitfalls in the negotiation process can be crucial. A mediation coach is a family law attorney who gives practical and legal advice about the divorce mediation process in order to help protect your interests and ensure you are able to make the most out of each mediation session. Unlike some family law or divorce attorneys, mediation coaches engage and advise clients in a way that promotes the cooperative approach of the divorce mediation process. A mediation coach works for you and you alone. By meeting or talking with your coach between mediation sessions, you receive assistance preparing for each meeting with your spouse and mediator, identifying and articulating your needs in the divorce, and practical advice about successful negotiating tactics. At the same time, mediation coaches help clients achieve better long-term outcomes by analyzing their legal position and determining what constitutes a fair and equitable agreement under the facts of their case.
---
Kim is a divorce mediator for South Shore Divorce Mediation, located in Hingham, Massachusetts and East Sandwich, Massachusetts. She is also a Senior Associate Attorney for Lynch & Owens, P.C., where she specializes in divorce and family law issues. Kim is a statutory mediator under M.G.L. Ch. 233, s. 23C and a proud member of the Massachusetts Council on Family Mediation. To read more from Kim Keyes, check out her author page on the Lynch & Owens Blog. Disclaimer: The information you obtain at this site is not, nor is it intended to be, legal advice. You should meet with an attorney for advice regarding your individual situation. You are invited to contact our office. Contacting the office does not create an attorney-client or mediator-client relationship. Please do not send any confidential information to the office until such time as an attorney-client or mediator-client relationship has been established. This blog is considered an advertisement for the Law Office of Lynch & Owens, P.C. d/b/a South Shore Divorce Mediation. The Massachusetts Rules of Professional Conduct broadly govern all advertisements and communications made by attorneys and law firms in the Commonwealth. Generally, legal websites and any other content published on the internet by lawyers are considered a type of communication and an advertisement, according to the Comments to Rule 7.2.