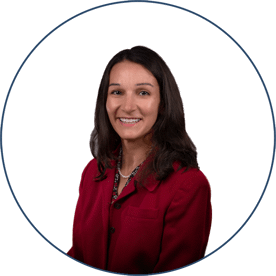 Personal injury attorney Lisa A. Galas reviews the risks faced by motorcyclists following a fatal motorcycle accident in Brookline.
A motorcycle accident in Brookline, Massachusetts proved fatal when a cyclist collided with a car earlier this month. The driver of the car was also hurt in the crash. The accident illustrates the dangers faced by motorcyclists involved in motor vehicle accidents with cars or trucks.
While it is widely known that riding a motorcycle puts people at higher risk than if they drove a car, the numbers that prove this are surprising.
Table of Contents for this Blog
Fatal Motorcycle Accident in Brookline
Statistics Show the Danger of Motorcycle Accidents
Car Drivers More Likely to Be at Fault in Motorcycle Collisions
Injuries and Civil Damages Often Substantial in Motorcycle Accident Cases
Fatal Motorcycle Accident in Brookline
The incident happened on the morning of Monday, April 3, 2017, at the intersection of South Street and the VFW Parkway. According to initial police reports, a fifty-three-year-old woman was turning left onto South Street from the divided highway. Unfortunately, a thirty-five-year-old man riding a 2005 Yamaha FZ6S motorcycle was traveling southbound on the VFW at the time, and they collided.
The motorcyclist, who was from the Boston neighborhood of Jamaica Plain, was pronounced dead at the scene of the accident. The driver of the car, from West Roxbury, was rushed to Faulkner Hospital for treatment.
The names of the victims of the crash have not been released yet. The police investigation is still underway and in its initial stages, leaving many crucial questions unanswered. Chief among them are whether the motorcyclist was speeding at the time of the crash or whether the driver of the car was making an unsafe turn onto South Street. It is also unclear if the cyclist was wearing a helmet when the crash happened, which might have protected him from the most severe of his injuries.
Statistics Show the Danger of Motorcycle Accidents
Everyone knows that motorcycles are more dangerous to ride than cars, especially in a crash involving multiple vehicles. A car works like a 3000-pound steel cage that protects the driver and other occupants in the event of a collision. Motorcycles, on the other hand, offer none of these protections. When a car hits a motorcycle, the results can be very bad.
Thousands of people every year travel on a motorcycle for the enhanced sensation of being close to the road. Figures from the National Highway Traffic Safety Administration (NHTSA), however, showcase just how dangerous it can be to get into an accident while on a motorcycle.
According to the NHTSA's report, 4,668 motorcyclists were killed in 2013, with another estimated 88,000 riders hurt in accidents that year. While this sounds high, it is actually an improvement from prior years, especially considering that more people are using motorcycles to get around, and are logging more miles on motorbikes: Fatalities in 2013 were down 6% from the year before, while injuries were down 5%.
The number of bikers getting hurt or killed in crashes has improved even more if you consider how many more motorcycles are on the road and the increased miles motorcyclists have logged in recent years. In 2006, the fatality rate for bikers was 72.42 riders for every one hundred thousand registered vehicles, and 40.14 for every one hundred million miles traveled. By 2013, those numbers had improved significantly. That year, only 55.54 riders were killed per one hundred thousand registered vehicles, and for every hundred million miles traveled only 22.92 bikers died.
Nevertheless, riding a motorcycle puts bikers in harm's way when compared to driving a car. NHTSA's report found that, per mile traveled, motorcyclists were twenty-six times more likely to die in a motorcycle accident than an occupant of a car. Unfortunately, these risks are often compounded if you consider the many problems with Massachusetts motorcycle insurance.

Car Drivers More Likely to Be at Fault in Motorcycle Collisions
A different study adds a wrinkle to the increased dangers faced by motorcyclists: When there were multiple vehicles involved, car drivers were more likely than bikers to cause the crash.
common myth that bikers ride recklessly, a study conducted by the University of South Florida's Center for Urban Transportation Research found that 60% of motorcycle accidents were caused by a car driver. This finding was supported by ten years of motorbike crashes in the state of Florida.
However, the numbers change in single-vehicle accidents. Motorcycles are more likely to get into single-vehicle accidents than cars are. According to the study, 34% of motorcycle accidents only involved one vehicle. Only 19% of car accidents are single-vehicle crashes. (One possible explanation: an accident that most would regard as a minor "fender bender" in a car may be a far more serious incident on a motorcycle.)
Every motorcycle accident is different, but there are numerous themes that can account for the increased danger and severity of a motorbike accident. One is that motorcycles are more difficult to see on the road, and car drivers are not always looking out for bikers. This puts them at a significantly higher risk of being in a serious motorcycle accident. Another is the lack of protection that motorcycles offer bikers. Cyclists like the openness of motorbikes because it puts them closer to the road. Unfortunately, it also puts them closer to the harm, if they get into an accident.
Injuries and Civil Damages Often Substantial in Motorcycle Accident Cases
Because motorcycle drivers are so vulnerable, accidents between cars and motorcycles frequently involved serious bodily injury or death, resulting in substantial civil damages. Examples of this include a Bristol Superior Court verdict from December 2016 for $1.5 million, following an accident that resulted in the motorcyclist's death, a January 2017 settlement for $1.25 million following a collision between a Massachusetts driver and motorcyclist that left the motorcycle driver seriously injured, and a $400,000 verdict for an Abington woman who was injured following an motorcycle accident in which she was the passenger.
About the Author: Lisa A. Galas is a Massachusetts personal injury attorney who is of counsel for Lynch & Owens, located in Hingham, Massachusetts.
Schedule a personal injury consultation today at

(781) 253-2049

or send us an email