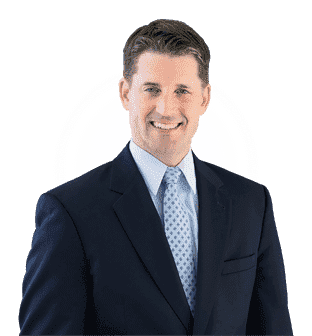 Massachusetts divorce lawyer Jason V. Owens reports on the recent endorsement of H 4427 by State Senator Patrick M. O'Connor (R-Weymouth), who is up for re-election in November.
Massachusetts alimony reform advocates have received a boost from Senator Patrick M. O'Connor (R-Weymouth), who publicly endorsed House Bill 4427, "an act reforming alimony in Massachusetts", late last month. O'Connor, who represents Plymouth and Norfolk counties in the Massachusetts Senate, recently wrote a letter declaring his support for the bill to the Chairwoman of the Senate Ways and Means Committee, Karen E. Spilka (D-Ashland), along with Vice Chair, Sal N. DiDomenico (D-Everett). In his letter, O'Connor urged the Committee to report favorably on H 4427, also known as the Alimony Re-Reform Act (ARRA) in the upcoming legislative session. The bill passed the Massachusetts House in aunanimous, 156-0 vote in June, before becoming stalled in the state senate prior to the legislature's summer recess. Alimony reform advocates indicate they will continue to pursue passage of the bill in January, when the senate reconvenes.
The full text of Senator O'Connor's endorsement letter is here
Table of Contents for this Blog
Alimony Reformers React to O'Connor Endorsement
About the Alimony Re-Reform Bill
What's Next for Alimony Reform Bill?
Alimony Reformers React to O'Connor Endorsement
Stephen Hitner, President of Massachusetts Alimony Reform, praised O'Connor's endorsement, indicating that alimony reform advocates would be active in the days leading up to this November's election. "We will be urging our supporters to volunteer, make donations, and encourage their friends and family to vote for candidates like Senator O'Connor, who publicly support a Payers Right to Retire." Hitner indicated he has been working hard to put together a coalition of Senators to support the bill when the senate reconvenes in January. H 4427 is a Legislative fix to the SJC misinterpretation of the Alimony Reform Act of 2011. Before the winter legislative session begins, however, Hitner acknowledged that reform supporters plan on being very active in the upcoming election.
This May, O'Connor was elected to the senate in a special election, after longtime Republican senator Bob Hedlund stepped down to become the Mayor of Weymouth. O'Connor, a Republican, will face off in November with Democrat Paul Gannon, who was selected by the party to run against O'Connor earlier this month. O'Connor's senate seat includes the Plymouth County and Norfolk County towns of Cohasset, Duxbury, Hingham, Hull, Marshfield, Scituate and Weymouth.
According to Hitner, reform advocates will be "Play Makers" in elections this fall. "The Alimony Reform Act of 2011 is a bipartisan issue, approved unanimously in 2011 by both the House and Senate." he said. "It's an important issue that people feel passionate about, that has nothing to do with Trump or Hillary. We will be supporting candidates like Senator O'Connor, who express public support for the bill. In a close race, our support can weigh very heavily."
About the Alimony Re-Reform Bill
The bill seeks to modify the Massachusetts Alimony Reform Act (ARA) of 2011. The provides for the termination of alimony when (a.) the paying spouse reaches federal retirement age or (b.) if the recipient spouse cohabitates with a new romantic partner following a divorce. However, in 2015, the Massachusetts Supreme Judicial Court held that flaws in the original bill's language meant that the retirement and cohabitation provisions would only apply to divorces that occurred in 2012 or later. House Bill 4427 would revise the ARA to make the retirement and cohabitation provisions applicable to all divorce cases, including those entered before 2012.
What's Next for Alimony Reform Bill?
Hitner anticipates that H 4427 will be a priority for the Legislature when the it reconvenes in January. "I expect the bill to be resubmitted with a strong coalition of sponsors in January, followed by hearings in February or March, and vote in the spring," Hitner says.
Try the Lynch & Owens Massachusetts Alimony Calculator
Think you have an alimony case in Massachusetts? Estimate the amount and duration of alimony in your case with the Lynch & Owens Massachusetts Alimony Calculator

About the Author: Jason V. Owens is a Massachusetts divorce lawyer and Massachusetts family law attorney for Lynch & Owens, located in Hingham, Massachusetts.
Schedule a consultation with Jason V. Owens today at

(781) 253-2049

or send him an email