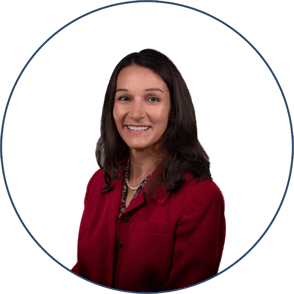 Personal injury attorney Lisa A. Galas examines a recent spike in traffic fatalities connected to distracted drivers.
According to recent studies and reports, the number of people who lost their lives on the roads of America spiked in 2016 over previous years. This increase in the number of fatal car accidents has bothered safety experts, though they disagree on its cause.
Table of Contents for this Blog
Multiple Studies Show Road Deaths Spiked in 2016
More Drivers Not to Blame
Distracted Driving and Economic Issues Seem to Be a Factor
Multiple Studies Show Road Deaths Spiked in 2016
Now that the year is over and there has been enough time to compile and analyze the numbers, it is clear that 2016 was one of the most dangerous years on record for traveling on U.S. highways. Several independent organizations released findings that road deaths – including those from car accidents, truck accidents, motorcycle accidents, and accidents with pedestrians – increased dramatically in 2016 from recent years.
In their 2016 report, the National Safety Council (NSC) found that an estimated 40,200 people died in the United States in motor vehicle accidents. While this was still a preliminary estimate, the numbers are not expected to change much as the organization investigates specific crashes. Unless the figures are drastically revised, it would be the first time since 2007 that more than 40,000 people died on Americans roads in a single year.
According to the NSC, the increase continues a disturbing trend. In 2016, the total number of fatalities increased by 6.47% over 2015. Moreover, 2015 already showed a nearly 7% increase over 2014. This two-year increase of nearly 14% is the largest spike in the U.S. in more than fifty years, according to the NSC's data. Additionally, personal injuries from car accidents have increased at a rate similar to road fatalities, only exacerbating the problem.
The National Highway Traffic Safety Administration (NHTSA) thinks the fatality numbers are even worse, though. While their report still only covers the first half of 2016, the NHTSA's figures suggest that 2016's road fatalities increased by 10.4% over 2015's first half total.
Unfortunately, Massachusetts has not been immune to the national trend. The NSC found that motor vehicle deaths in our state in 2016 increased by 13% since 2015, and 15% since 2014. Both of these numbers are higher than the national average, making Massachusetts a problem state for motor vehicle deaths.
The sharp spike in road deaths across the country has been bad enough that the White House even released the NHTSA's data to the public, along with a call for people and organizations to analyze the numbers and offer insight into what they mean.
More Drivers Not to Blame
When there are more people on the roads and the traffic is thicker, it makes sense that there would be more car accidents and, with more collisions, more fatalities. It is just a matter of volume.
However, the studies both suggest that the fatality numbers from 2016 show that more volume is not what is driving the sudden and sharp increase. Instead, they were unanimous in also finding that the number of fatalities per mile driven is increasing, as well: The NSC found that the annual mileage death rate was 1.25 deaths per one hundred million miles traveled in 2016 – 3% higher than in 2015. The NHTSA's numbers show the fatality rate per one hundred million miles traveled to increase 12% between 2014 and 2016.
If the increase in road fatalities was just a matter of there being more people on the roads, then the fatalities per mile would stay stagnant.

Distracted Driving and Economic Issues Seem to Be a Factor
Experts have suggested that the sudden and sharp increase in road deaths in recent years is due to a variety of factors, from distracted driving to the current economic climate.
Researchers at the University of Connecticut have suggested that the increase can be almost completely attributed to economic factors, like the unemployment rate and gas prices:
When gas prices go down, people drive more and deaths go up. When they lose their jobs, they drive less and they drive more carefully — they may stay below the speed limit to avoid getting tickets — and deaths go down.
According to researchers, both gas prices and the unemployment rate have been down in recent years, so more people are on the roads and they are not driving as safely as they might otherwise drive.
However, their research seems to downplay the increase in the number of deaths per mile driven.
Other experts point to the increase in distracted driving, particularly as a result of smartphone usage while behind the wheel, and the increased under-enforcement of traffic safety laws, like speed limits, and drunk driving and seatbelt laws.
According to Jonathan Adkins, the executive director of the Governors Highway Safety Association, "It's still the same things that are killing drivers – belts, booze and speed."
Substantial Verdicts in Distracted Driver Accident Cases
Motor vehicle accidents involving distracted drivers can result in substantial damages. As detailed Massachusetts Lawyers Weekly, multimillion dollar decisions in the last decade include:
$4 million — An off-duty officer driving his police car killed a college student.
$8.7 million — An Illinois state policeman killed two girls.
$4.1 million — An employee of an Illinois electrical contracting company seriously injured an elderly woman.
As motor vehicle fatalities climb, it is more important than ever for drivers to put their down their phones and pay attention to the road.
About the Author: Lisa A. Galas is a Massachusetts personal injury attorney who is of counsel for Lynch & Owens, located in Hingham, Massachusetts.
Schedule a personal injury consultation today at

(781) 253-2049

or send us an email