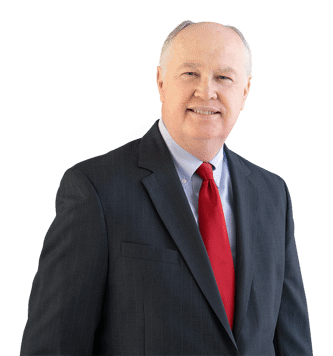 Massachusetts personal injury lawyer James M. Lynch reviews the law surrounding injuries resulting from snow and icy conditions.
With the winter snow season now upon us, our chances of suffering serious injury from everyday outdoor activities – like running and walking – increase many-fold. This is especially true when daylight hours shorten and obscure our ability to see dangers directly in front of us, often to the point where we cannot protect ourselves. It is during this 3-month window, typically from mid-December to St. Patrick's Day, when slip and fall injuries resulting from snow and ice occur.
Until 2010, Massachusetts followed an archaic rule which the courts were obligated to apply to snow and ice slip and fall cases that made it virtually impossible for injured victims to obtain redress for serious injuries. It was called the "natural accumulation rule" and Massachusetts' steadfast adherence to it meant that snow and ice slip and fall victims' cases never got the jury because Massachusetts judges were compelled by court precedent to routinely grant motions for summary judgment brought on behalf of the premises owners – regardless of the severity of the injuries.
The Natural Accumulation Rule: a Historical Relic that Hung on in Massachusetts
For 130 years prior to 2010, Massachusetts courts ruled on injuries suffered from slip and falls resulting from of snow and ice. A whole body of law developed over that time defining and refining what instances constituted natural accumulations and those which didn't; however, the clearest of a natural accumulation would be snow falling directly from the sky to your sidewalk. Under the natural accumulation rule, and even though the Massachusetts appellate courts never actually came out and said it, there was essentially no duty on the part of the property owner to remove natural accumulations of snow and ice. As you might expect, under the natural accumulation rule, only injuries resulting from unnatural accumulations of snow and ice were actionable. The clearest example of an unnatural accumulation would be water falling onto your steps from a faulty gutter and which freezes into a cake of ice.
Recognizing that Massachusetts was the only New England state still clinging to the natural accumulation rule, the Massachusetts Supreme Judicial Court ("SJC") re-examined the rule in the 2010 landmark case of Papadopoulos v. Target Corporation and abolished it. The SJC recognized the inconsistency of holding that a property owner is under a duty to keep his property reasonably safe for lawful visitors in every other type of premises liability case but under no duty to keep a lawful visitor reasonably safe from natural accumulations of snow and ice. The SJC held that, going forward, the rule in snow and ice premises liability cases will be the same as it is in all other premises liability cases – i.e., the property owner is now under a duty to:
… act as a reasonable person under all of the circumstances including the likelihood of injury to others, the probable seriousness of such injuries, and the burden of reducing or avoiding the risk.
The SJC did not lay out a uniform standard for what constitutes "reasonable" snow removal measures that a property owner must employ to keep his/her property safe for lawful visitors. Rather, the Court left that up to the fact finder judge or jury in such cases. Factors to be considered in determining the reasonableness of snow removal measures include:
the burden and expense such measures impose on the landowner and the probability and seriousness of the foreseeable harm to others. ("The duty of reasonable care does not make a property owner an insurer of its property; 'nor does it impose unreasonable maintenance burdens.'");
the amount of foot traffic to be anticipated on the property;
the magnitude of the risk reasonably feared; and
the status of the property owner. So, while an owner of a single-family home, an apartment house owner, a store owner, and a nursing home operator each owe lawful visitors to their property a duty of reasonable care, what constitutes reasonable snow removal may vary among them.
This last factor strongly indicates that the snow removal burden of a high-traffic property owner like the Target Store in Papadopoulos is much greater than that of a single-family home-owner.
The Papadopoulos case doesn't mean that snow and ice slip and fall cases suddenly have become easy cases for plaintiffs to prove? It just means that snow and ice cases can be now get to the jury for a full determination on the merits. The strength of each case will depend on the merits of the case.
About the Author: James M. Lynch is the managing partner at Lynch & Owens, located in Hingham, Massachusetts and East Sandwich, Massachusetts. He is also a mediator at South Shore Divorce Mediation.
Schedule a consultation with James M. Lynch today at (781) 253-2049 or send him an email.