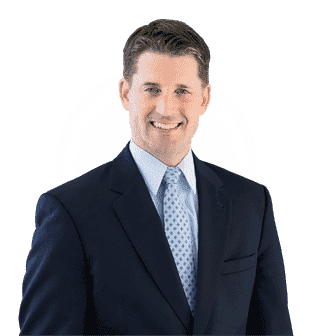 Massachusetts family law attorney Jason V. Owens reviews a recent court decision that increases the burdens faced by non-parent guardians in Massachusetts.
Any family law attorney will tell you that the real unsung heroes of the court system are grandparents, aunts and uncles who act as legal guardians for children whose parents are too disinterested, abusive, or addicted to provide their kids with a healthy home. These caring family members are not "foster parents". They are legal guardians who were appointed by a Probate and Family Court on behalf of a young relative. Life is about to get much harder for these quiet heroes due to a recent court decision.
On February 10, 2015, the Massachusetts Supreme Judicial Court held that biological parents in guardianship cases now have the right to free legal counsel in the probate court. In contrast, guardians must pay for their own attorney (if they can afford one) out of pocket. The practical impact of the ruling, Guardianship of V.V., 470 Mass. 590 (2015), is that parents will now have a huge advantage against guardians in contested probate court proceedings.
Guardians are often the only way for children to escape bad parenting.
Biological parents have long had the right to court-appointed attorneys in a narrow class of cases in which the state is seeking to terminate a parent's rights. (Chapter 190B, § 5-209 provides that a parent in "care and custody" proceedings against the Department of Children and Families (DCF) has the right to court-appointed legal counsel.) The rationale behind court-appointed attorneys in DCF cases is easy to understand: without an attorney, parents would have little hope of prevailing against DCF attorneys who bring to bare the full power of the state. However, guardianship proceedings in the Probate and Family Court are quite different from "care and custody" proceedings, which take place in Juvenile Court. Instead of squaring off against the state (i.e. DCF), parents in contested guardianship cases are typically opposed by grandparents, aunts, or uncles. These ordinary folks often do not have attorneys, and the threat posed to parents by "the state" is not present in a routine guardianship case.
Under the V.V. ruling, biological parents will now have free court-appointed counsel in guardianship proceedings, while guardians – those ordinary grandparents, aunts, and uncles who care enough to help a child – will be forced to pay for an attorney or proceed without one. (Prior to the ruling, neither the parent nor the guardian were entitled to free legal counsel.) Needless to say, the already thankless job of guardians in Massachusetts will only get harder and more expensive as a result. The new ruling is also sure to exacerbate the existing shortage of court-appointed attorneys available for care and protection cases in Massachusetts.
About the Author: Jason V. Owens is a Massachusetts divorce lawyer and Massachusetts family law attorney for Lynch & Owens, located in Hingham, Massachusetts.
Schedule a consultation with Jason V. Owens today at

(781) 253-2049

or send him an email