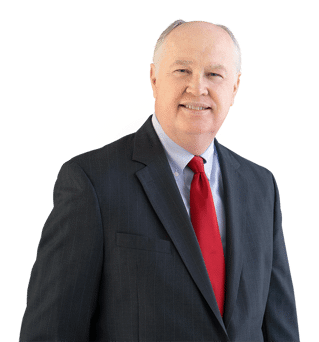 Massachusetts personal injury attorney James M. Lynch reviews a recent Appeals Court decision impacting how PIP and Medpay affect coverage in motor vehicle accident cases.
A recent unpublished opinion by the Massachusetts Appeals Court shed significant light on the grey areas which have existed between personal injury protection (PIP) coverage and medical payments (MedPay) coverage under the standard Massachusetts Automobile Insurance Policy and private health insurance coverage. A cautionary note: unpublished opinions Appeals Court Rule 1:28 are directed only to the parties of that case being decided and may not be cited as binding precedent. They may be cited for persuasive effect, however, and the case of Kirby v. Liberty Mutual Insurance Company (2016), clarifies the auto insurers' MedPay coverage obligations when there is a medical insurance lien asserted against a personal injury recovery.
Kirby was the driver of a car involved in an auto accident in which she sustained injuries resulting in over $13,000 in medical expenses. Her policy with Liberty Mutual provided $8,000.00 in PIP benefits (compulsory in Massachusetts) and $5,000 in MedPay coverage (optional coverage). She was also covered under a health insurance policy issued by Unicare State Indemnity Plan (Unicare).
Liberty Mutual paid out the initial $2,000.00 under PIP, after which Unicare's coverage became the primary insurer and Unicare paid the remainder except for copayments and other medical expenses not covered under its policy, totaling another $1,283.92. By law, PIP was obligated to pay those uncovered expenses totaling and Liberty Mutual paid them. Unicare then asserted a statutory lien against Kirby's personal injury case (against another insurer) to recover the amounts it paid out on Kirby's medical bills not covered by PIP. To satisfy and release the lien, Kirby paid $4,956.67 out of her settlement to Unicare and then submitted a claim to Liberty Mutual under her MedPay coverage. Liberty Mutual denied and Kirby sued in District Court where the judge agreed with her and found against Liberty Mutual.
On appeal, Liberty Mutual argued that MedPay was unavailable to Kirby because she did not exhaust all $8,000 of her PIP benefits. But the Appeals Court held the PIP was not available to Kirby when she incurred the $4,956.67 in medical bills because she was required, under the terms of her Liberty Mutual policy, to submit them to her health insurer, Unicare. The Court went on to hold that there was no danger of a double recovery to Kirby because she was actually out of pocket $4,956.67.
This was a common sense decision by the Appeals Court in the face of Liberty Mutual's argument. For Liberty to argue that, since Kirby had not exhausted her full $8,000 in PIP benefits when the terms of its policy precluded her from getting anything beyond $3.283.93 in PIP, was completely cynical. And to then use it to deny MedPay coverage that Kirby opted to pay for would have rendered such coverage illusory. The Kirby case represents a victory for the consumer.
About the Author: James M. Lynch is the managing partner at Lynch & Owens, located in Hingham, Massachusetts and East Sandwich, Massachusetts. He is also a mediator at South Shore Divorce Mediation.
Schedule a consultation with James M. Lynch today at (781) 253-2049 or send him an email.