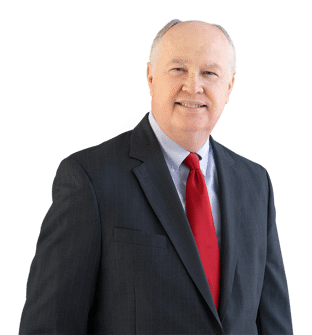 Massachusetts DUI Defense attorney James M. Lynch reviews a recent decision impacting attacking the use of breathalyzer tests in DUI arrests.
On May 5, 2016, the Massachusetts Supreme Judicial Court (SJC) will entertain the question of whether, in some or all instances, the right to an attorney attaches prior to the administration of the breathalyzer test in drunk driving cases.
The case arises out of a 2012 road stop and arrest of Timothea Neary-French for operating under the influence of alcohol in Lenox, Massachusetts. Neary-French took the breathalyzer test and her test results were greater than .08, the level at which the current law considers a person to be "per se" legally intoxicated. Neary-French seeks to suppress the breathalyzer test results and argues that they were obtained at a "critical stage" in the proceedings where she was entitled to but denied the advice of counsel by the Lenox Police.
Prior to 2003, juries in drunk driving cases were instructed under the drunk driving statute then in effect that they could draw a permissible inference of intoxication in cases involving a breathalyzer test failure. The SJC, in applying that statute in 1989, determined that the breathalyzer test was not a "critical stage" in the criminal process that would warrant the right to counsel and that the assistance of counsel in the decision to take the breathalyzer test would create an undue delay in the test administration. In 2003, however, the Legislature removed the "permissible inference" language from the statute and substituted much stiffer language regarding the evidentiary weight of the breathalyzer test and that the driver was essentially "per se" intoxicated if his/her blood alcohol content is .08 or greater. (In 2005, this language was further strengthened by Melanie's Law, which allowed the state to suspend a defendant's driver's license, even if the defendant is not convicted for OUI.)
This change in the statute, Neary-French argues that this 2003 amendment of the drunk driving statute now makes the breathalyzer decision a "critical stage" in the proceedings where she was entitled to the advice of counsel.
This case presents a thorny legal and policy issue for the SJC. If the Court agrees with Neary-French, it is anyone's guess as to what will follow; however, one would guess that the right to the advice of counsel in arriving at the decision of whether or not to take the breathalyzer test will have to be exercised in a limited amount of time following which a failure to submit to the test will be deemed a refusal.
Stay tuned.
About the Author: James M. Lynch is a Massachusetts lawyer for Lynch & Owens, located in Hingham, Massachusetts, whose practice areas include DUI defense, divorce and personal injury.
Schedule a consultation with James M. Lynch today at

(781) 253-2049

or send him an email