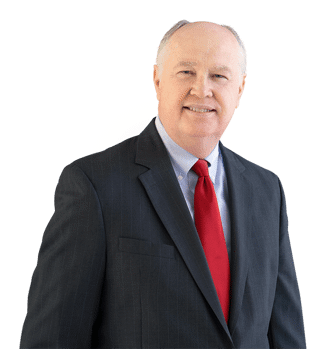 Massachusetts divorce lawyer James M. Lynch provides a practical review of the time and residency requirements of the Massachusetts Divorce Domicile Statutes.
From time to time, the Massachusetts courts deal with jurisdiction issues in cases where a spouse living in Massachusetts files for divorce against the other spouse who lives outside of the Commonwealth. In a number of these cases, the out-of-state spouse will file a motion to dismiss alleging that Massachusetts does not have subject matter jurisdiction over the marriage. The jurisdiction question in these cases is, in the first instance, determined by the Massachusetts Divorce Domicile Statutes, G.L.c. 208, §4 and G.L.c. 208, §5.
Table of Contents for this Blog:
The Ordinary Rule: a Plaintiff Must Reside in Massachusetts for One Year before Filing for Divorce
Domicile vs. Residency: Law School 101
Timing is Everything: Did the Irretrievable Breakdown Take Place After Domicile was Established in MA?
The Ordinary Rule: a Plaintiff Must Reside in Massachusetts for One Year before Filing for Divorce
The statutes must be read together to understand what a plaintiff needs to show to gain divorce jurisdiction in the Massachusetts court system. The general rule, spelled out in G.L.c. 208, §4, is that, if the parties never lived together as husband and wife in the Commonwealth, then neither can bring a divorce action here. That general rule gets almost completely swallowed up by the two exceptions outlined in .L.c. 208, §5, however. In essence, Section 5 provides that a divorce plaintiff must have been domiciled in Massachusetts for at least a year before filing for a divorce or if the divorce plaintiff is domiciled in Massachusetts at the time of the filing and the cause of the divorce occurred within the Commonwealth, then the plaintiff can file for divorce in Massachusetts, regardless of how long (or briefly) the plaintiff has lived in Massachusetts. (Section 5, however, also prohibits parties from moving to Massachusetts for the purpose of obtaining a divorce.) Sound complicated? It is complicated, which is why many attorneys and court staff don't really understand how the exceptions under Section 5 work.
Domicile vs. Residency: Law School 101
One of the concepts future attorneys are taught in law school is the idea of domicile vs. residency. The two concepts are so closely interwoven as to almost indistinguishable in some contexts. Domicile is generally defined as the (a.) place of one's actual residence where one has (b.) the intention to remain permanently or for an indefinite time and without any certain purpose to return to a former place of abode. For example, a soldier may reside in a far away state after being transferred to a new base, but that state only becomes her domicile if she intends to reside there permanently. If her stay is only temporary, the new base may be her residence, but is not her domicile.
In determining whether a divorce plaintiff has established domicile, Massachusetts judges consider numerous indicators, and the actual length of the residency is just one of the factors. Others include: whether the plaintiff has a Massachusetts driver's license and automobile registration; whether he or she has purchased a home or has leased an apartment in the Commonwealth; whether any children have been brought to live in Massachusetts; and whether personal property, including household goods, has been brought here. In short, judges examining domicile are looking for signs of permanency.
Timing is Everything: Did the Irretrievable Breakdown Take Place After Domicile was Established in MA?
Because Massachusetts is a "no-fault" divorce state – i.e., one spouse only has to affirm irretrievable breakdown of the marriage as grounds for divorce – it is theoretically possible for a married couple to (1.) separate in one state, followed by: (2.) one party temporarily moving Massachusetts, (3.) said party then becoming domiciled in Massachusetts by electing stay permanently, followed by (4.) only then realizing that the marriage is irretrievably broken down. If this precise sequence is followed, the party residing in Massachusetts can file his or her complaint for divorce without waiting a full year. The Massachusetts Supreme Judicial Court has ruled that it is sufficient that a party or parties subjectively decide that their marriage is over and there is no hope of reconciliation, but parties should be warned: if there is evidence that a party intended to obtain a Massachusetts divorce before initiating the move – I am talking to you, incriminating emails and text messages! – then a Massachusetts court will not exercise jurisdiction before the one year mark.
The bottom line to all of this? Under the provisions of the Massachusetts Divorce Domicile Statutes, a person can move to Massachusetts and establish domicile in a matter of weeks, then, after a brief but measurable pause, determine that his/her marriage is over – and then (and only then) properly file for a divorce in Massachusetts against a non-resident spouse. Sound complicated? That is because it is. Talk to a divorce lawyer it this situation applies to you.
About the Author: James M. Lynch is the managing partner at Lynch & Owens, located in Hingham, Massachusetts and East Sandwich, Massachusetts. He is also a mediator at South Shore Divorce Mediation.
Schedule a consultation with James M. Lynch today at (781) 253-2049 or send him an email.