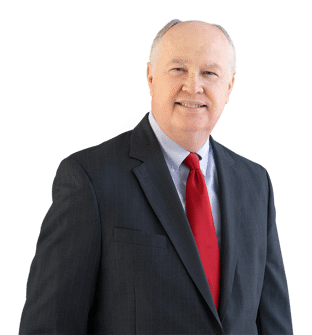 (This is a follow-up to yesterday's post – Brady Federal Deflategate Appeal: A Lawyer's View – which discussed how U.S. District Court Judge Richard Berman could vacate Roger Goodell's arbitration decision).
Trial lawyers everywhere familiar with the court litigation process are also familiar with the settlement dynamic now in play in the Tom Brady arbitration appeal currently assigned to U.S. District Court Judge Richard Berman. The simple reality facing all courts in this country is that the system would collapse if every litigant insisted on a trial on the merits. For that reason, courts encourage and often prod litigants to settle because it shortens the process and, absent fraud by one or more of the parties, no appeals can be taken from a settlement. (For an interesting take on Brady-Goodell settlement conference this week from a mediator's perspective see Brady Federal Deflategate Appeal: A Mediator's View by Attorney Justin Kelsey of Skylark Law & Mediation, P.C. of Framingham, Massachusetts).
According to reports this week, the NFL Management Council and Commissioner Roger Goodell have been disinclined to offer any settlement that doesn't include an admission of guilt by Tom Brady for having participated in a scheme to deflate the footballs used in the AFC Championship game on January 17, 2015. Brady has made it known that he won't make such an admission. The problem for Goodell and the NFL is that the vast majority of court settlements employ language that says that the consideration paid or the act to be performed in settlement by one party is being done to resolve "doubtful and disputed claims" of the other party and "not to be construed to be an admission of any liability" by the other party and that "liability is expressly denied". That type of language is commonplace in litigation and it is very rare that one party tries to strong-arm the other into an admission of culpability. And that is why it is likely that Judge Berman is irritated with Goodell right now and asking his lawyers why Roger Goodell is different from any other litigant that comes into his court.
Roger Goodell might feel that he can't settle because he is so invested in the Brady matter, in terms of the millions of dollars he has expended up to this point, that he would look silly. He might feel that by settling with Brady after drawing such a hard disciplinary line, he would be only encouraging other players to appeal their suspensions to the Federal Courts. He might feel that no team owner would criticize him if he lost the Brady appeal. Whatever his personal misgivings about a settlement might be, he will get no sympathy from Judge Berman. In fact, Goodell's position may only serve to antagonize Judge Berman. It also makes it easy for Brady's lawyer, Jeffrey Kessler, who already sent Judge Berman a signal at the August 12, 2014 settlement conference that Tom would be willing to accept a fine (or maybe more) for failure to cooperate with the NFL's investigation – a savvy move by Kessler and one that Judge Berman might think allows Goodell to save face. However, the only signal Roger Goodell's lawyer sent Judge Berman so far is that they want him to make a written decision that they will appeal to the U.S. Court of Appeals. That is not a comfortable position for any lawyer to stake out or one that Judge Berman will look kindly upon.
That is why so many trial lawyers believe that Tom Brady had a better week in Court this week than did Roger Goodell and the NFL Management Council.
About the Author: James M. Lynch is a Massachusetts personal injury lawyer for Lynch & Owens, located in Hingham, Massachusetts.
Schedule a consultation with James M. Lynch today at

(781) 253-2049

or send him an email