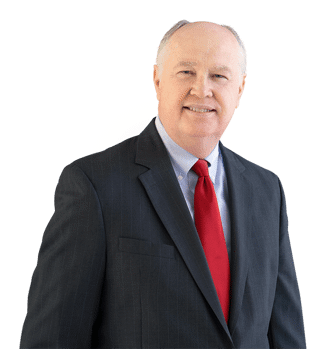 According to news reports, the NFL won't seek a stay of Judge Richard Berman's decision vacating Roger Goodell's suspension of New England Patriots Quarterback Tom Brady, issued this morning in the U.S. District Court for the Southern District Court. There are two reasons for this decision: 1) Goodell would lose his motion to stay; and, (2) Goodell would look like he doesn't know what he is doing when he does lose his motion.
The reason Goodell would lose? In the Second Circuit Court of Appeals, four factors are considered before granting a stay pending appeal: (1) whether the NFL will suffer irreparable injury absent a stay, (2) whether a party (Brady and/or the NFLPA) will suffer irreparable injury if a stay is issued, (3) whether the NFL can demonstrate a substantial possibility, although less than a likelihood, of success on appeal, and (4) the public interests that may be affected.
Right off the bat, Goodell would lose on factors 1, 2 and 4. And on number 3 Goodell would have faced an uphill climb that there is a substantial possibility that the Second Circuit will reverse Judge Berman's skillfully written appeal (it won't be reversed, but more on that in a future blog). As to factors 1 and 2, if anyone were to be irreparably harmed in the granting of a stay, it would be a 38 year old quarterback who has a limited remaining shelf life in his playing career. And as to factor number 4, there are no public interests of any consequence to be considered in a decision to grant a stay. Despite the fact that the Brady case generated enormous public attention, it is not the sort that would require a stay, as would a contested election, for example.
As a direct result of Judge Berman's court opinion today (See Berman Roasts Goodell in Deflategate Appeal), Goodell already looks foolish for insisting that Tom Brady admit to the findings of the Ted Wells Report as a pre-condition to any settlement deal while at the same time refusing to read the clear signals that Judge Berman was telegraphing him during the hearings leading up to the historic decision today. It was an astonishing miscalculation by Goodell of the real weakness of his legal position. The breadth of that misread by the Commissioner has yet to sink in. But it will, and soon.
Roger Goodell just didn't have the appetite for another court beat-down so soon after today's embarrassment.
About the Author: James M. Lynch is a Massachusetts lawyer for Lynch & Owens, located in Hingham, Massachusetts, whose practice areas include DUI defense, divorce and personal injury.
Schedule a consultation with James M. Lynch today at

(781) 253-2049

or send him an email