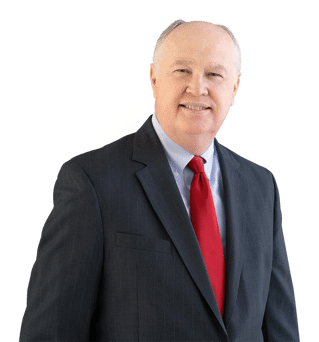 Those pundits who are arguing the position that U.S. District Court Judge Richard Berman is legally required to uphold NFL Commissioner Roger Goodell's suspension of Tom Brady in the so-called "Deflategate" matter have not been reading the case law governing labor arbitration appeals.
In court appeals of NFL arbitration awards, there is a real scarcity of court precedent and that is what makes the Adrian Peterson decision handed down in February 2015 by U.S. District Court Judge David S. Doty in Minnesota so germane to Tom Brady's case. The facts of Adrian Peterson's case, involving allegations of domestic violence, are vastly different from those of the Brady case and yet it is Judge Doty's application of existing case law and industry law to those facts that makes it relevant to the Brady case.
The opinion entered in Adrian Pederson's federal case provides a blueprint for Judge Berman in Brady's appeal.
The NFL is relying heavily on the well-founded principle that Courts ought to give decisions by labor arbitrators (which is what Roger Goodell is – a labor arbitrator – under the terms of the 2011 NFL Collective Bargaining Agreement (CBA)) "substantial deference". Indeed, "as long as the arbitrator is even arguably construing or applying the CBA and acting within the scope of his authority, that a court is convinced he committed serious error does not suffice to overturn his decision." United Paperworkers Int'l Union v. Misco, Inc., 484 U.S. 29, 38 (1987)). U.S. 29, 38 (1987)). This "substantial deference" is why Roger Goodell feels he has the upper hand in this appeal – i.e., it doesn't matter whether he is actually correct in his finding against Tom Brady as long as he has advanced a finding that is "arguably" correct. Sounds almost like a slam-dunk for the NFL, right?
Not so fast. Judge Berman has the authority to vacate the award if it fails to "draw its essence" from the CBA, such that the arbitrator imposed "his own brand of industrial justice." Associated Elec. Coop., Inc. v. Int'l Bhd. of Elec. Workers, Local No. 53, 751 F.3d 898, 901 (8th Cir. 2014). It is the NFL Players Association's (NFLPA) position that Roger Goodell did precisely that and ignored both the letter of the CBA and prior industry practices. And that is where Goodell is vulnerable – i.e., his past history of prior player fines and suspensions. "The essence of the CBA is derived not only from its express provisions, but also from the industrial common law." Bureau of Engraving, Inc. v. Graphic Commc'ns Int'l Union, Local 1B, 164 F.3d 427, 429 (8th Cir. 1999). The U.S. Supreme Court has observed that, "The labor arbitrator's source of law is not confined to the express provisions of the contract, as the industrial common law – the practices of the industry and the shop – is equally a part of the collective bargaining agreement although not expressed in it." United Steelworkers of Am. v. Warrior & Gulf Navigation Co., 363 U.S. 574, 581-82 (1960).
One of the "practices of industry" is notice of punishment. Specifically, the NFLPA argues that Tom Brady received no notice of the consequences and potential punishments of his actions — particularly that being "generally aware" of wrongdoing can lead to a suspension. And that is where the Peterson case matters. In Peterson, Judge Doty ruled that an award by Goodell sustaining retroactive application of newly-imposed disciplinary policies to Peterson, without notice, violated the essence of the CBA. In his opinion, Judge Doty cited Roger Goodell's own testimony at that arbitration hearing that the NFL is "required to give proper notification" of player discipline.
Tom Brady's discipline revolves around alleged misconduct involving equipment, albeit equipment whose sanctity, Roger Goodell ruled, is central to the integrity of the game. That sanctity notwithstanding, there are zero prior instances of player discipline involving footballs and/or ball tampering. Moreover, the disciplinary policies that the League distributes to players are found in the Policies for Players ("Player Policies") that are handed out to the players before each season. Those Player Policies include gambling, personal conduct, steroids, controlled substances and equipment. Interestingly, the discipline for a first offense equipment violation is a fine. In fact, the NFL may have recognized that problem when NFL Executive Vice President Troy Vincent, who actually handed down the suspension in May, disciplined Brady pursuant to the Competitive Integrity Policy, which applies only to teams. However, no player has ever been disciplined under the Competitive Integrity Policy before Tom Brady. So it would appear that this is a case of first impression which Roger Goodell is addressing with a sledgehammer when a more precise tool is called for under "the practices of the industry and the shop".
Bottom line? A federal judge who puts his mind to it can craft a decision that fully vacates Roger Goodell's arbitration decision and have it stand up on appeal. That just might be the message that Judge Richard Berman sends to the NFL on August 19, 2015 when the Deflategate parties return to court.
About the Author: James M. Lynch is a Massachusetts personal injury lawyer for Lynch & Owens, located in Hingham, Massachusetts.
Schedule a consultation with James M. Lynch today at

(781) 253-2049

or send him an email